EQUIPMENT, TECHNOLOGY & HANDLING
The highest of specifications, for a truly commanding ride.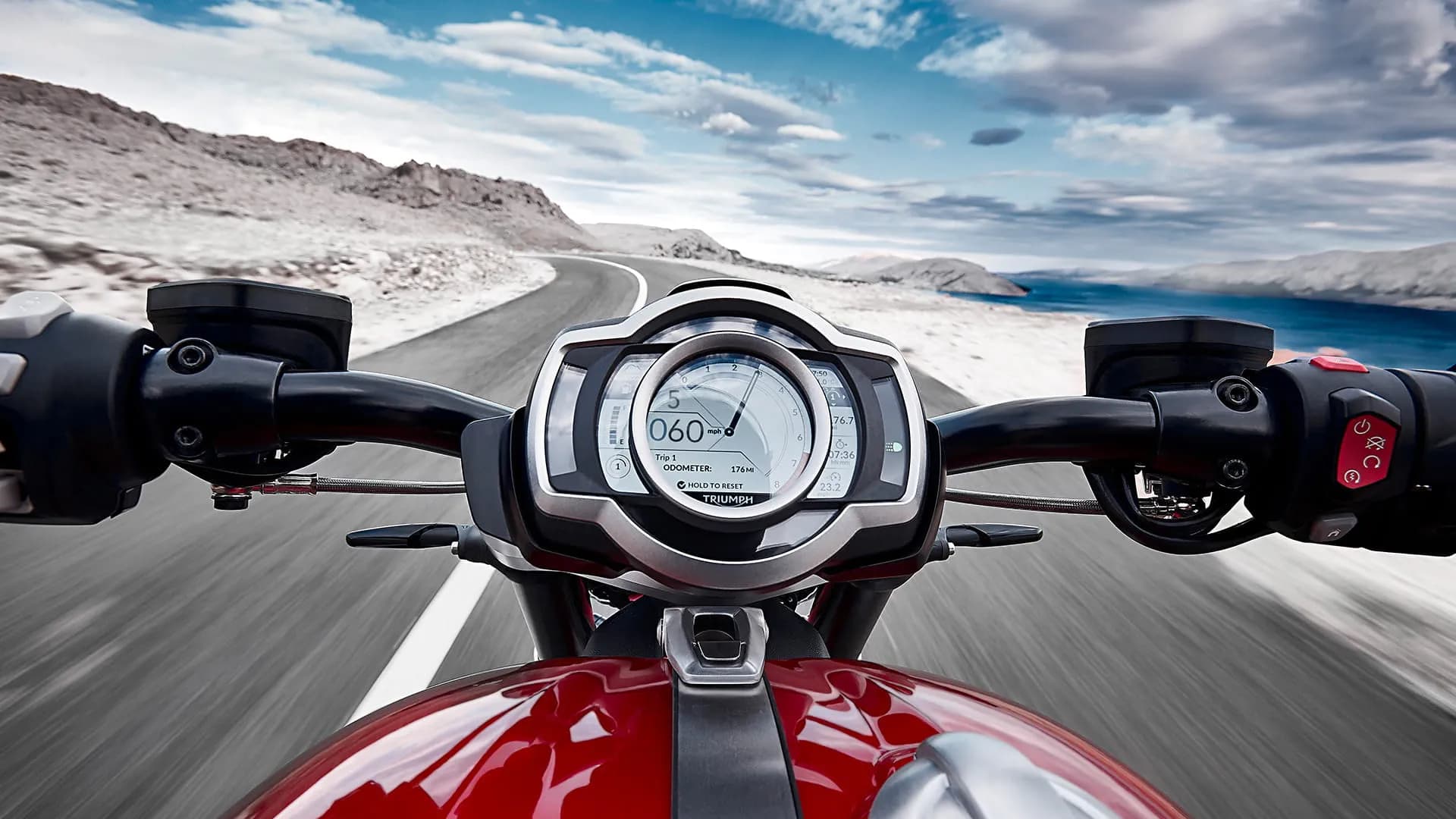 The all-new Rocket 3 R includes the highest ever specification of premium brakes and suspension components, plus state-of-the-art ride-enhancing technology, all designed to deliver incredible handling, superior comfort and all day touring capability.
Everything on the Rocket 3 line-up is designed to transform your motorbike riding experience to a new unparalleled level. The new Rocket 3 R deliver a genuinely surprising dynamic engaged ride, and are built to expand your perceptions of how well a performance muscle roadster can really handle and how comfortable, laid back and effortless a ride can be.
Here's the full story on the equipment and technology that contributes to the new Rocket 3 line-up's exceptional touring capability, handling and control.
1. HIGHEST SPECIFICATION EQUIPMENT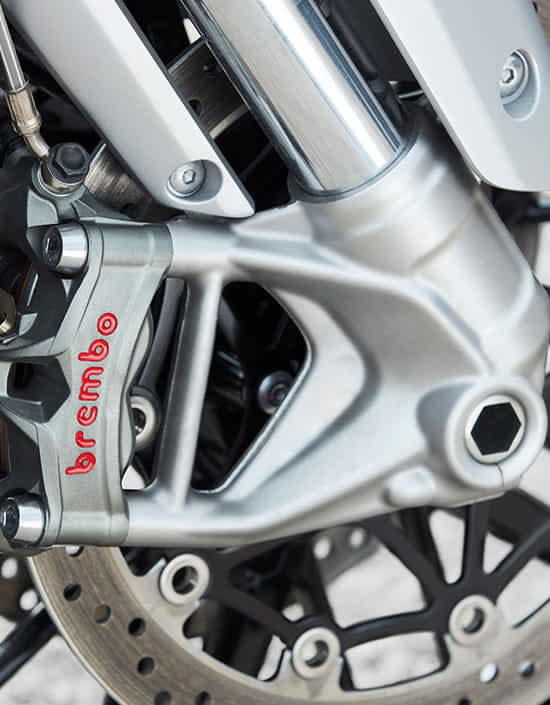 2. RIDE-ENHANCING TECHNOLOGY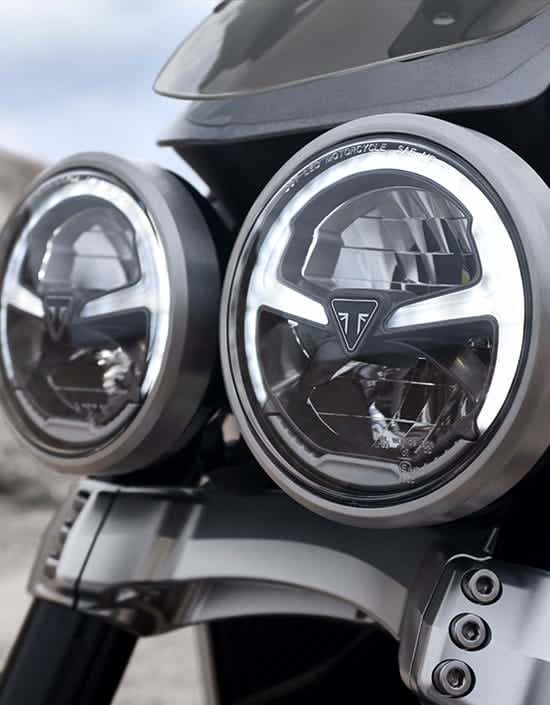 3. RIDER CONNECTIVITY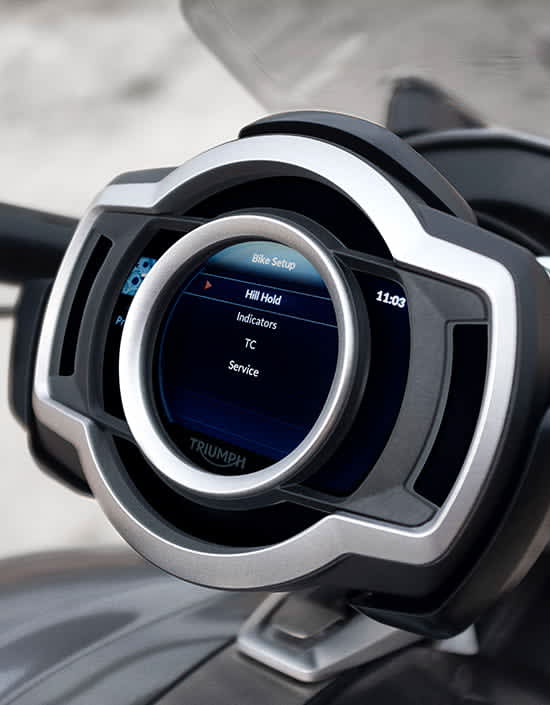 EVEN MORE ROCKET 3 R RIDER FEATURES
The Rocket 3 line-up's high equipment specification continues with: electronic cruise control system fitted as standard to reduce rider fatigue on longer journeys, USB charging socket for convenient and secure under-seat charging of personal devices, Triumph Shift Assist offered as an optional accessory to allow clutchless up and down quickshifts, and optional Tyre Pressure Monitoring System for enhanced rider safety and control.