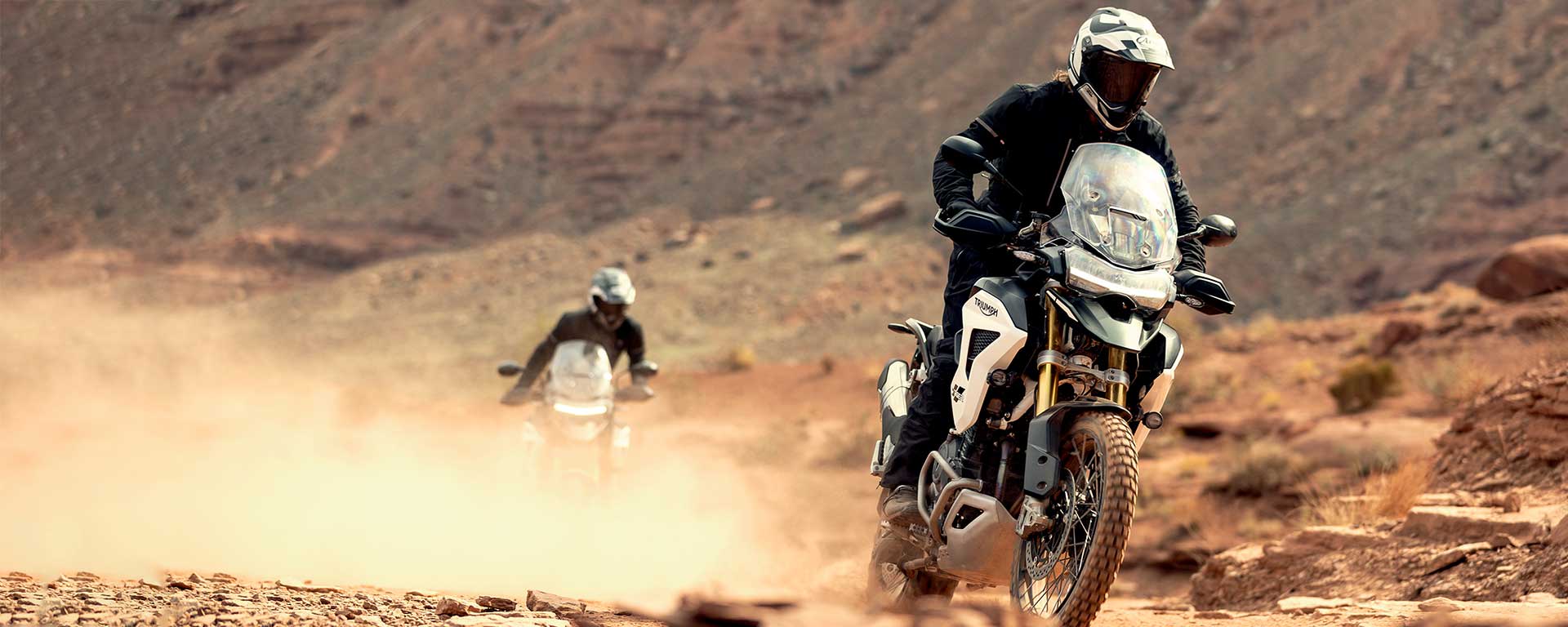 To meet the brief of delivering the world's most agile, compact and manoeuvrable large capacity adventure motorcycle, the first task was to significantly reduce weight without sacrificing the Tigers' planted feel and well-earned reputation for comfort.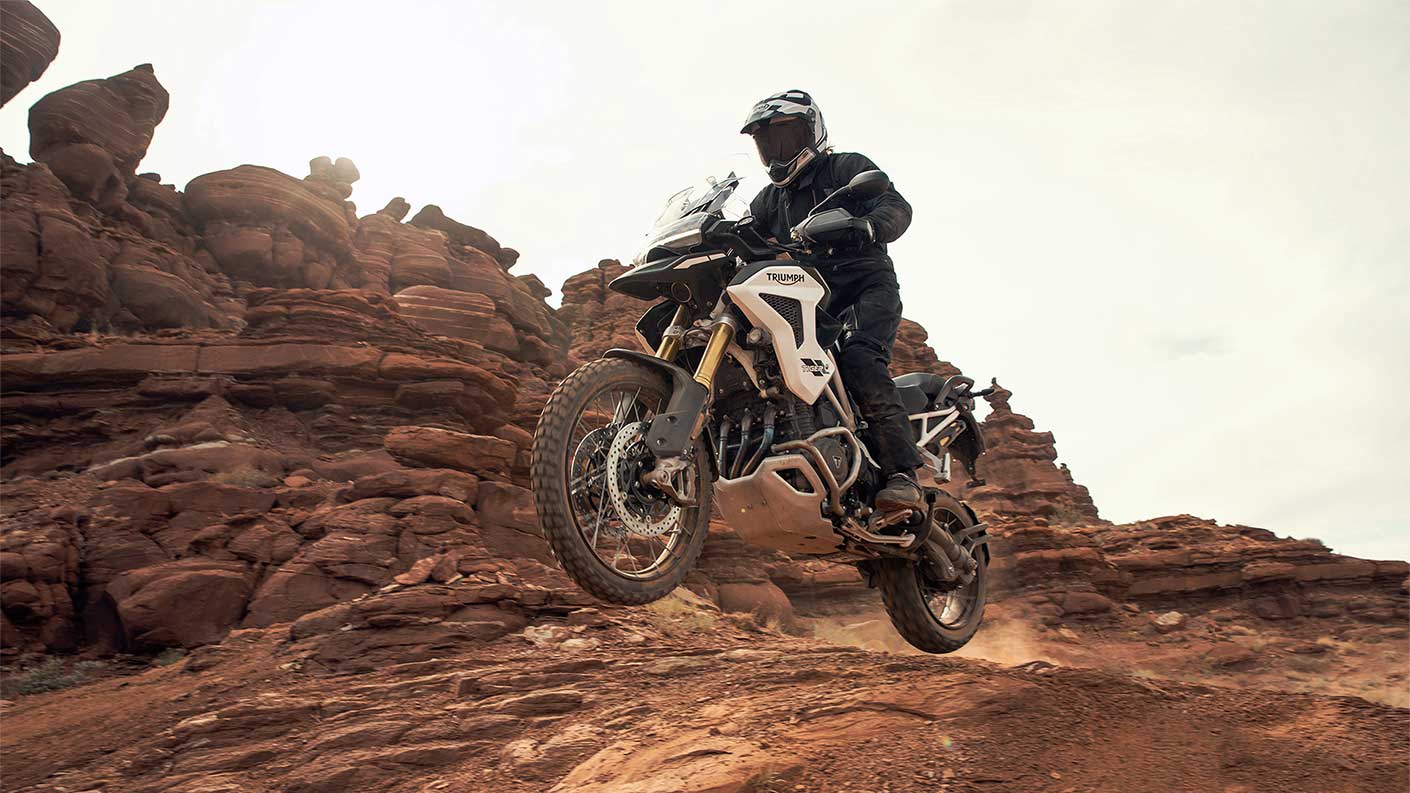 The all-new 1160cc engine, lightweight tubular chassis, unique Tri-Link swingarm, and high-specification suspension and brakes have resulted in an incredible weight saving of more than 25kg compared to the previous generation, making it up to 17kg lighter than its closest shaft driven competitor (based on equivalent specification comparison).
The result of the engineering team's focussed determination to deliver a transformation in overall mass went much deeper than just a number on a spec sheet, for a new generation that feels lively yet assured, agile yet planted.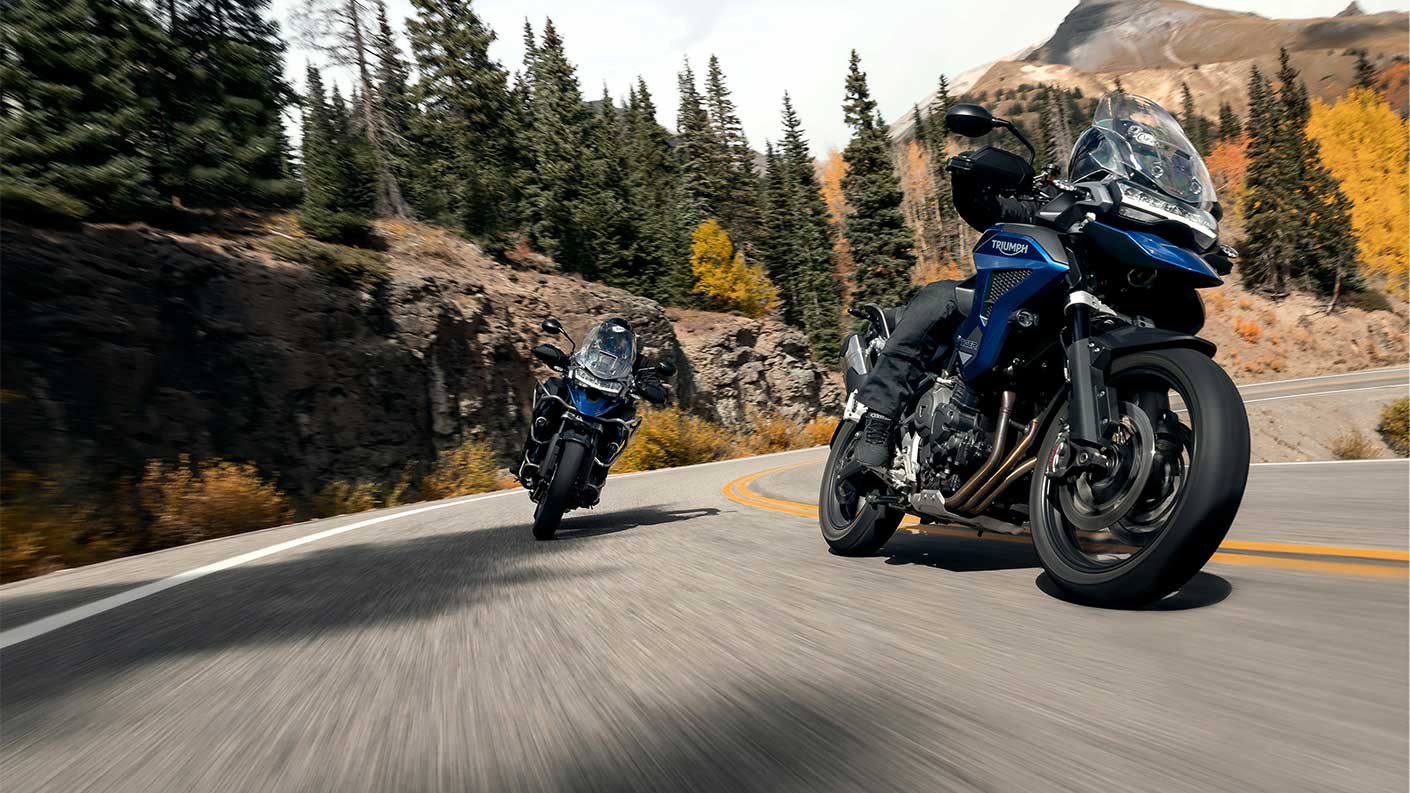 Ultimately the new Tiger line-up delivers a large adventure motorcycle for every adventure ride, all supremely balanced and easy-to-ride on all types of road, with the genuine off-road capability at your fingertips from the all new Rally Pro and Rally Explorer.
TIGER 1200
Triumph Tiger 1200: the world-beating all-roads adventure bike, perfected by you…