PRICE REVEALED FOR NEW SPEED 400 AND SCRAMBLER 400 X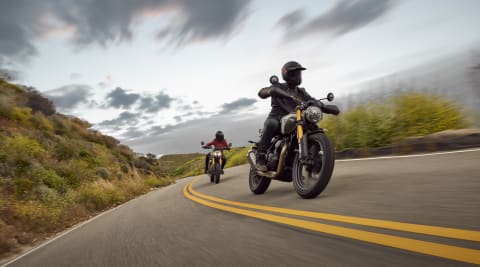 The pricing for the hotly anticipated Speed 400 and Scrambler 400 X from Triumph Motorcycles is revealed today. The Speed 400 roadster will be available from ₹ 2,33,000.00 and the Scrambler 400 X will start from ₹ 2,62,996.00.
Arriving in dealers from late January 2024, both models feature a brand-new single engine platform, designed to deliver a fun, agile and confidence-inspiring ride for riders of all ages and experience levels.
At this price, both models represent incredible value for money. They offer class-leading capability, high levels of standard specification and rider-focused technology, premium quality and detail, and best-in-class 10,000-mile service intervals along with a comprehensive two-year warranty.
Triumph Motorcycles' Chief Commercial Officer Paul Stroud said: "The response to the Speed 400 and Scrambler 400 X has been phenomenal and we know that customers across the world have been eagerly awaiting the price.
We want to make these bikes as accessible and competitive as possible, and we hope these prices will surprise and excite potential customers in every market. We believe we're offering incredible value, both in terms of initial purchase price and overall cost of ownership.
The orders are already flooding in and both models will be arriving in dealers from late January. We're confident that a whole new generation of Triumph riders will soon be enjoying Triumph's iconic style, quality and performance."
The Speed 400 and Scrambler 400 X are now live on Triumph's easy-to-use online configurator, so customers can choose from three two-tone paint schemes, and a range of genuine accessories, from styling and comfort to luggage and security.
NEW SCRAMBLER 400 X
The Scrambler 400 X is ready for every road.
Price From ₹ 2,62,996.00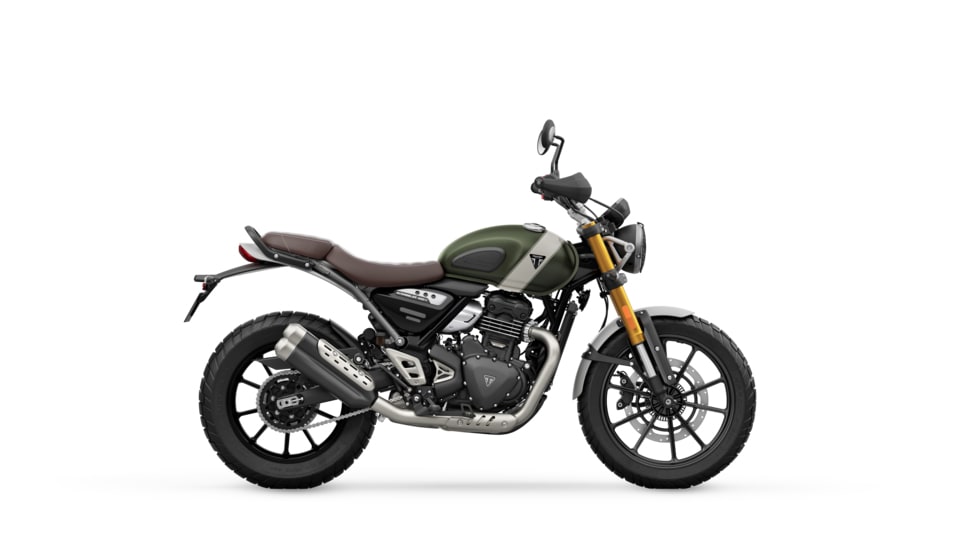 NEW SPEED 400
Born into a peerless bloodline, the Speed 400 has Triumph's unique Modern Classic roadster design in its DNA.
Ex Showroom ₹ 2,33,000.00