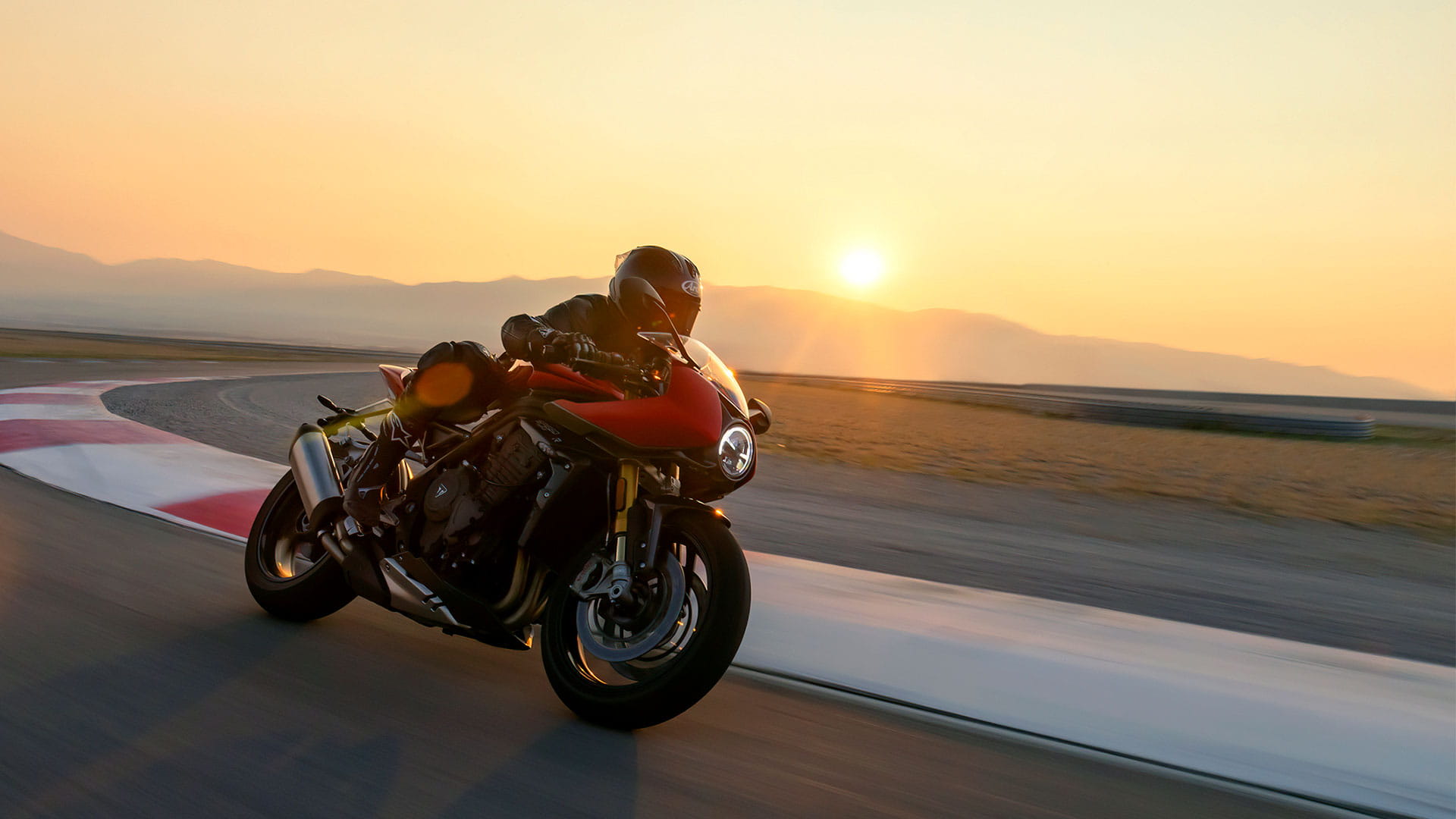 CHASING PERFECTION IN EVERY MOMENT
Performance isn't just about power, it's about everything that adds up to the perfect ride – from the chassis and the way a bike handles, to the technology and the confidence it brings to let you go further, to the thrill you get in every single ride, to the way your motorcycle makes you feel every time you look at it.
Together we share the focus, ambition and commitment to always aim higher, challenging ourselves to go one step further and always seeking new and better ways to deliver the perfect ride, whether that's discovering the roads less travelled, sharing a Sunday ride out with friends, hitting the perfect apex or chasing the top step on the podium.
CHASING THE WIN
That commitment and passion to always aim higher is shared with some of the world's most famous racers. From Mike Hailwood, winner of the first ever Thruxton 500 to AMA superstars Gene Romero and Gary Nixon, Buddy Elmore, who roared from 46th place to 1st to take the most famous Daytona 200 win in history, to TT legends old and new, from Malcolm Uphill to Bruce Anstey, and Gary Johnson to Peter Hickman.
Starting with Jack Marshall's first Isle of Man TT win in 1908, to AMA domination in the sixties, right up to today's Moto2TM world championship record-breaking partnership, Triumph has raced – and won - in almost every field of motorcycle competition in history.
Every evolution and innovation born of competition and achievement drives better performance for Triumph owners – not just more powerful engines but also outstanding reliability, exceptional power delivery, better fuel economy and longer service intervals.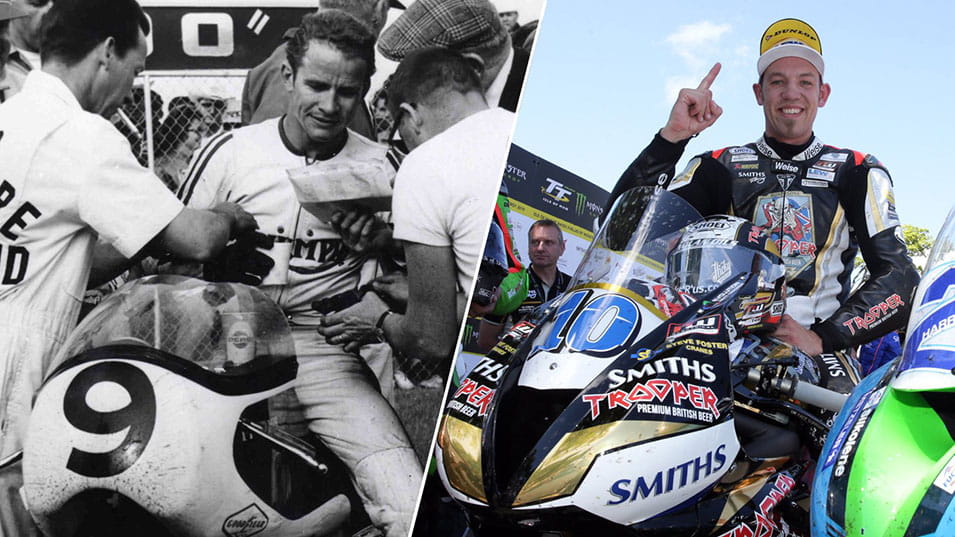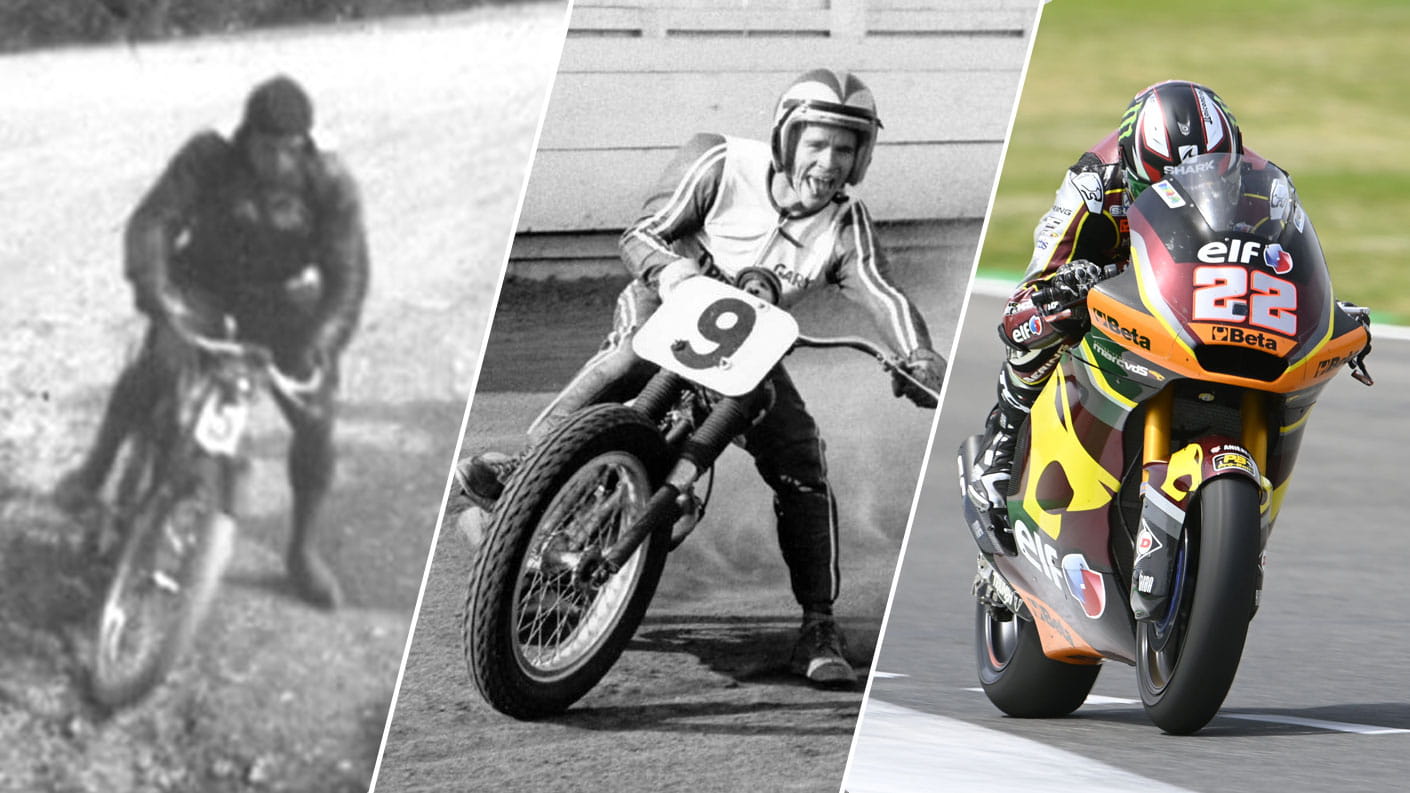 CHASING THE HORIZON
On a September morning in 1956, Texan racer Johnny Allen arrived at the Bonneville Salt Flats in Utah, USA and lowered himself into the cockpit of a streamlined two-wheeled missile, with a star of Texas on its nose and a Triumph badge on its side. The cigar-shaped motorcycle tore across the salt at 214.7mph, setting the first of Triumph's record-breaking four motorcycle land speed records and introducing an iconic name to the world of motorcycling: the Triumph Bonneville.
Seventeen years later, adventure-legend Ted Simon set off on a 500cc Triumph Tiger to ride around the world. Four years and 64,000 miles later, his book, Jupiter's Travels, ignited a global movement and inspired thousands of riders to follow in his wheel tracks and seek their own adventure of a lifetime.
From Ted Simon to Rhys Lawrey – the record-breaking global circumnavigator – to today's world travellers, the Triumph Tiger has played a pivotal role for generations in chasing the horizon… and discovering their perfect ride.